Genisys is a world-wide provider of competitively priced and quality used technology equipment.

Genisys has offices in the United Kingdom to serve our international customers.

Genisys has offices in Hong Kong to serve our international customers.
Subscribe!
Receive Notices of Special Pricing and Limited Availablility Promotional Items
Thank you for subscribing! We Look Forward to Earning Your Business!
Something went wrong.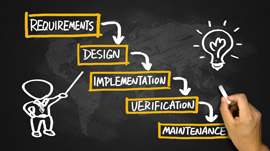 Affordable Reliable
Maintenance & Support
Receive a Comprehensive Analysis
and a Genisys Support Proposal.
NO Cost – NO Obligation
We will tailor an Affordable plan to include exactly what YOU want ! SAVE up to 60% with Genisys Support and Services Plan.
CONTACT US for a Custom Quote !

Brilliant Dell Specials
DeLL Rackmount and Tower Poweredge
Workstations and Server Specials.
Contact Us today with any questions you may have! info@genisyscorp.com We can provide you a Customed Quote for a system, or a Maintenance Contract – that exactly matches your needs. No Obligation!