Genisys Blog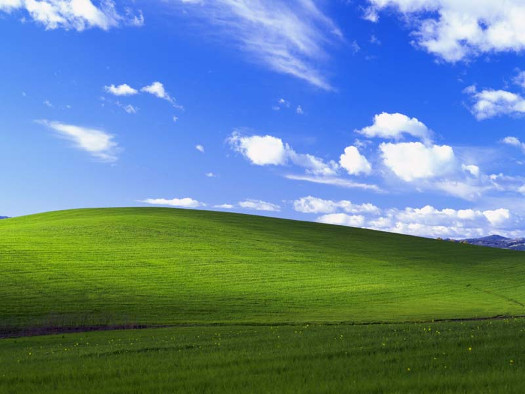 Windows XP began its long journey into the history books last week, as Microsoft dropped support of the operating system. In virtually all measures, XP has to be called a success. As the historic run comes to an end though, here's one last fun bit of trivia. Microsoft tracked down former National Geographic photographer Chuck O'Rear. You might not know Chuck, but you have undoubtedly seen his most famous photograph, the Bliss desktop from XP. Here is a video with the story of that image.
Did you notice on the calendar that every day this week is the same forward and backward?
4/13/14
4/14/14
4/15/14
4/16/14
4/17/14
4/18/14
4/19/14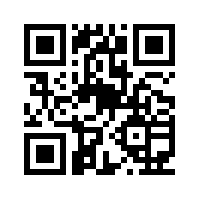 At this point, the smart phone has become ubiquitous. I do still see people with the old flip phones on occasion, but it seems that most people now have smart phones. With that in mind, I would think that QR Codes would be more of a thing.  They are certainly out there, but the problem seems to be one of adoption by the public. Many people just haven't gotten into the habit of using them.
That's unfortunate, because in many instances it is just a much more efficient way to transfer information. Sure, here on the web, the clickable link rules. But if you are doing any sort of paper marketing – posters for shows, magazine advertisements, business cards, as example – it's much quicker to scan a QR code and be taken right to the page than open the browser and type an address into a location bar.  Perhaps it's still coming.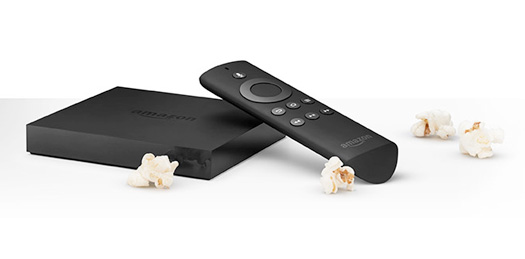 If you have been dragging your heels getting a set-top box for streaming content to your TV, the waters have just gotten a little murkier. Amazon has entered the fray with the new fireTV, and it sounds pretty fantastic. The one caveat seems to be that the fireTV is at its best if you are already a player in the Amazon part of the game. There is a good review up at The Verge, and here are some of the highlights.
It's tiny and unobtrusive. Look at that piece of popcorn in the photo.
It has voice search that actually works.
Integration with the Amazon tablet. If you already have a tablet, it becomes an extension of the fireTV, allowing you to control it, and serving as a second screen for things like x-ray.
Games, for real. The device plays games, complete with an (optional) actual controller.
Other services. You'll find support for Hulu, Netflix, and a host of other service built in from the get go.
Your existing Amazon stuff. The fireTV arrives preloaded with all of your Amazon purchases, so once you fire it up, they are waiting for you.
Freaky AI wizardry. The fireTV senses what it is that you are going to watch next and begins pre-loading it, virtually eliminating buffering. That's awesome, although the better it works the creepier it becomes.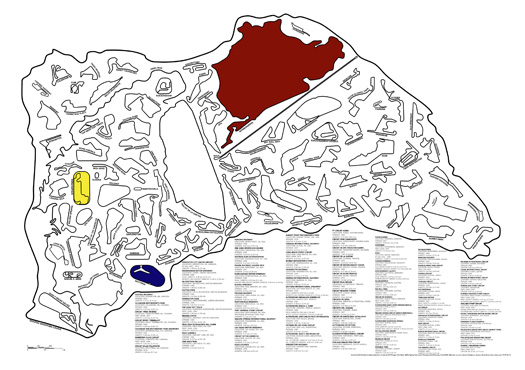 If you watch racing of any sort, there are certain names that spring to mind. Those tracks that you know, and just hearing their name conjures a mental picture of their various features. The corkscrew at Laguna Seca, Eau Rouge at Spa Francorchamps, or Adenauer Forst at Nürburgring. But how good a picture do we really have of all of that geography. Not very, would be my estimation, thanks to this handy map.
That is the Isle of Man TT course. And, inside of it, completely to scale, are the vast majority of the greatest tracks in the world. Click the picture to get the large scale version where you can see what each of them are. For reference, I've color coded the Nürburgring in red, Daytona in blue, and Indianapolis in yellow. Crazy, right? The poster is available for purchase at this link.
Apparently I am a little late to the game on this one, but I just stumbled across 2 Cellos. If you also find yourself out of touch with that bit of current popular culture, you have to watch this video.
It gets better. After someone showed one of their videos to Elton John, he hired them for his band. And it has only grown since then. They have a big pile of videos available on their youtube page featuring everything from Guns 'N Roses to Michael Jackson. It's well worth a look.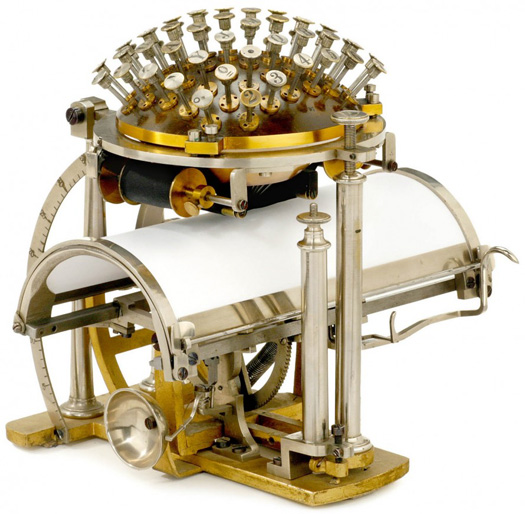 Most of us are familiar with the old-school typewriters. Those with the crazy jam-prone typebars and the impossibly long key travel. But have you ever seen what came before that? Meet the Hansen Writing Ball. It was invented in 1865 by Rasmus Malling-Hansen and looks more steampunk than anything, ever. It made quite a splash, and was actually in use in offices until 1909, but eventually replaced by the mass-produced version that we all know so well. The wikipedia entry on it is fascinating, and includes a very interesting story on Nietzsche's adventure with the Hansen.
That's not the plot for the movie that you are going to catch on Showtime in the wee hours of a Friday night, though it certainly could be. For our purposes here, it's the start down a path that shows the interesting part Chuck Norris and the VHS tape played during the communist regime in Romania in the 80s.Irina Margareta Nistor was a translator at the national television station. A meeting with an entrepreneur led to her becoming the under the table voice that brought Chuck Norris, Bruce Lee, and a host of other larger than life stars to the people of Romania. Her story has now been chronicled in a documentary by Ilinca Calugareanu, and it is fascinating. You can watch a short version of the upcoming feature-length documentary at the New York Times.
Chances are you have heard about the peculiar life of John McAfee. It just gets stranger, and better. I won't even try to summarize. Just go read this post.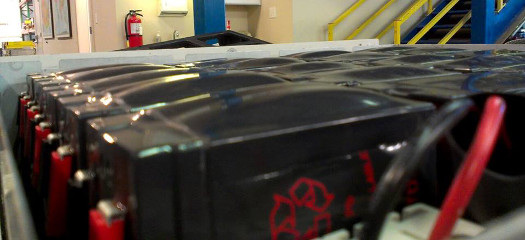 Batteries man… There are a lot of things that depend on batteries in our world, and some of them occasionally go ignored. Especially if they are in some sort of a backup scenario, like the UPS you see in the picture above. As you can see, not only are these well past their expiration date, they've also begun to swell an alarming amount. It's always a good idea to mark the date of your last battery replacement on the outside of the enclosure, and set up some kind of system to remind you when their factory recommended refresh date is.