About Genisys
We strive to be the best in the industry

Genisys is a worldwide provider of competitively priced and quality used Hewlett Packard equipment. Ensuring all its pre-owned equipment is fully refurbished, cleaned and thoroughly tested by qualified technical staff before leaving the premises. All equipment comes with a 60-day warranty and is guaranteed to qualify for HP maintenance or third party maintenance programs. Repair service/bench support is offered to customers on obsolete or equipment no longer covered under HP maintenance.
Genisys strives for continuity in its ability to be a provider of competitively priced Hewlett Packard equipment Strong management skills, the availability of top quality products together with the combination of highly trained staff and minimal staff turnover levels, Genisys believes is the key to its continual growth and success. Due to a steady and continued growth in business and profitability since incorporation, the owners of Genisys are of the opinion that their management techniques adopted are a proven success and a trend, which they are committed to continuing.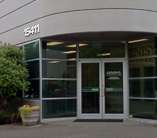 Get in touch with us
Regardless of the size of your order, our company will treat you with the highest level of respect and importance. Genisys has committed itself to remain above the competition in the service that we provide our customers and to deliver the products you request, when you need them, at a price you can afford. If you have additional questions, please click below to be directed to our contact page. We will be happy to answer any question you may have.