Genisys Blog
IT'S BIGGER ON THE INSIDE!
Posted by Tech Editor | August 14, 2013 | No Comments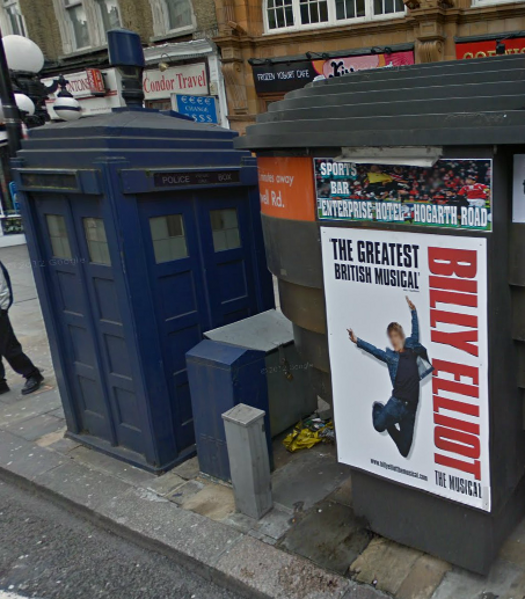 A fun treat from the Google maps, thanks to Jalopnik. As you see, in the screenshot from street view of Earl's Court Road in London, the Doctor has left the TARDIS hidden in plain sight. But it gets even better. You can go inside and poke around. Click this link to go to Earl's Court Road. Once there, look for the double navigation arrows. Clicking those will take you inside the TARDIS, where you can roam around. Here's a shot from the balcony overlooking the controls.