Genisys Blog
A REBOOT WON'T FIX THAT!
Posted by Tech Editor | August 26, 2013 | No Comments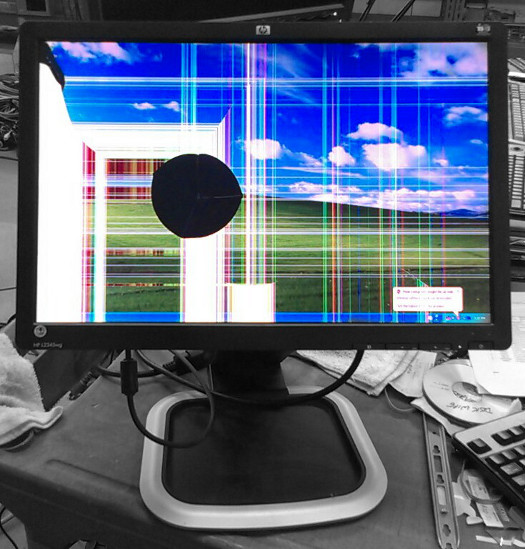 I'm always a little bit fascinated at the way in which LCD monitors break. To be clear, this isn't some bizarre form of modern art I've created. I didn't actually punch this monitor into this oddly artistic failure. It's the result of very poor planning on the part of someone that shipped it. That said, it is kind of fascinating to look at, right?